Powiększ


wxh
XXL
<% var discountval = Math.round(100*(discountprice.replace(",",".") - price.replace(",",".") ))/100 %>
Cena:
Przed:
<%- discountprice %>
Cena zawiera VAT
Najniższa cena w ciągu ostatnich 30 dni:
Technika:

<%= techniqueLabel %>

Size:

<%= dimensions.w %>x<%= dimensions.h %> cm

Krosno:

<%= loomLabel %>

Liczba części:

1
dłuższa, 3-letnia gwarancja na kolory
wzór obrazu na wszystkich bokach
oryginalne włoskie płótno delux
można czyścić wilgotną ściereczką
Masz pytania odnośnie zamówienia?
Zadzwoń

(+48) 71 707 03 46

(od pon. do pt. w godzinach 09.00-15.00)

[email protected]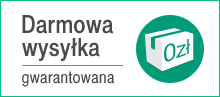 Gwarancja artgeist – zobacz, dlaczego warto nam zaufać:
Wysoka jakość
materiałów
Profesjonalna
obsługa klienta
Ochrona danych
konsumenta
Bezpieczna płatność
online
Szybka i terminowa
dostawa
Aż 30 dni
na zwrot

Obraz na płótnie "Ukochany dom"
Wyjątkowy obraz na płótnie "Ukochany dom" pomoże odmienić wnętrze Twojego salonu lub innego pomieszczenia. Jeśli jesteś wielbicielem takich motywów jak: napisy, drewno, vintage, rétro, biały, serca, dom oraz beżowy, to dekoracja na ścianę "Ukochany dom" jest dla Ciebie stworzona. Atrakcyjna kolekcja obrazów Vintage i retro to nowoczesne, a zarazem stylowe dekoracje. Dzięki obrazowi "Ukochany dom" z tej kolekcji w prosty sposób możesz udekorować swój salon ulubionym motywem.
Obraz na ścianę "Ukochany dom" pozwoli Ci uzyskać niesamowity efekt dekoracyjny. Obraz "Ukochany dom" został wydrukowany na najlepszej jakości sprzęcie - dzięki temu odznacza się żywymi, wyrazistymi kolorami. Każdy z obrazów w sklepie Artgeist jest dostępny w kilku rozmiarach, dzięki czemu możesz znaleźć idealną dekorację do wymiarów swojej ściany.
Obraz ścienne "Ukochany dom" można również zamówić w technice Premium Print. Polega ona na nałożeniu bezbarwnego werniksu na powierzchnię wydruku. Dzięki temu obraz "Ukochany dom" zyskuje połysk i fakturę imitujący malarstwo olejne. Taka wersja obrazu na ścianę "Ukochany dom" będzie doskonale prezentować się w każdym rodzaju wnętrza. Kolekcja obrazów Vintage i retro to wielobarwne, często kilkuczęściowe dekoracje ścienne. Należący do tej kategorii obraz na płótnie "Ukochany dom" jest nietypowym przykładem wykorzystania tematu przewodniego całej kolekcji.