Powiększ


wxh
XXL
<% var discountval = Math.round(100*(discountprice.replace(",",".") - price.replace(",",".") ))/100 %>
Cena:
Przed:
<%- discountprice %>
Cena zawiera VAT
Najniższa cena w ciągu ostatnich 30 dni:
Technika:

<%= techniqueLabel %>

Size:

<%= dimensions.w %>x<%= dimensions.h %> cm

Krosno:

<%= loomLabel %>

Liczba części:

1
dłuższa, 3-letnia gwarancja na kolory
wzór obrazu na wszystkich bokach
oryginalne włoskie płótno delux
można czyścić wilgotną ściereczką
Masz pytania odnośnie zamówienia?
Zadzwoń

(+48) 71 707 03 46

(od pon. do pt. w godzinach 09.00-15.00)

[email protected]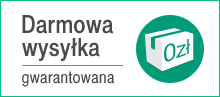 Gwarancja artgeist – zobacz, dlaczego warto nam zaufać:
Wysoka jakość
materiałów
Profesjonalna
obsługa klienta
Ochrona danych
konsumenta
Bezpieczna płatność
online
Szybka i terminowa
dostawa
Aż 30 dni
na zwrot

Obraz na płótnie "Home: Green"
Marzysz o wspaniałej dekoracji na ścianę? Jeśli tak, to obraz "Home: Green" jest stworzony dla Ciebie. Popularne motywy takie jak tło, tekstura, napisy, drewno, vintage, rétro, po angielsku oraz serca zostały zaklęte w tej ozdobie ściennej. Obraz na płótnie "Home: Green" w technice druku na płótnie będzie stanowić czarującą ozdobę we wnętrzu Twojego mieszkania. Fantastyczne użycie kolorów sprawia, że obraz "Home: Green" z powodzeniem ozdobi Twoją sypialnię.
Kolekcja Vintage i retro, jak i obraz na płótnie "Home: Green", jest dedykowana dla osób, które szukają wspaniałej dekoracji ściennej. Modna stylistyka, wysoka jakość oraz artystyczny polot to powody, dla których obrazy Vintage i retro cieszą się tak dużą popularnością. Obraz na płótnie "Home: Green" należący do tej kategorii stanowi znakomity przykład współczesnej sztuki.
Obraz na płótnie "Home: Green" to dekoracja ścienna dedykowana nie tylko do mieszkań, ale również dobrze sprawdzająca się w biurach i gabinetach lekarskich. Efektowna ozdoba na ścianę "Home: Green" pozwoli podkreślić prestiż restauracji, gabinetu lekarskiego lub przestrzeni handlowej. Wybierając wzór "Home: Green" w technice Premium Print zyskamy niepowtarzalną dekorację, z kolei wydruk na płótnie pozwoli cieszyć się wspaniałymi kolorami odwzorowanymi z fotograficzną dokładnością.