Powiększ


wxh
XXL
60x40
90x60
93x62
99x66
102x68
105x70
120x80
<% var discountval = Math.round(100*(discountprice.replace(",",".") - price.replace(",",".") ))/100 %>
Cena:
Przed:
<%- discountprice %>
Cena zawiera VAT
Najniższa cena w ciągu ostatnich 30 dni:
Technika:

<%= techniqueLabel %>

Size:

<%= dimensions.w %>x<%= dimensions.h %> cm

Krosno:

<%= loomLabel %>

Liczba części:

1
dłuższa, 3-letnia gwarancja na kolory
wzór obrazu na wszystkich bokach
oryginalne włoskie płótno delux
można czyścić wilgotną ściereczką
Masz pytania odnośnie zamówienia?
Zadzwoń

(+48) 71 707 03 46

(od pon. do pt. w godzinach 09.00-15.00)

[email protected]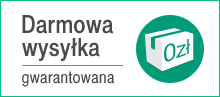 Gwarancja artgeist – zobacz, dlaczego warto nam zaufać:
Wysoka jakość
materiałów
Profesjonalna
obsługa klienta
Ochrona danych
konsumenta
Bezpieczna płatność
online
Szybka i terminowa
dostawa
Aż 30 dni
na zwrot

Obraz "Lato w Wenecji"
Marzysz o wspaniałej dekoracji na ścianę? Jeśli tak, to obraz na płótnie "Lato w Wenecji" jest stworzony dla Ciebie. Niezwykłe motywy takie jak miasta, woda, romantyczny, Włochy, łodzie oraz Wenecja zostały zaklęte w tej dekoracji ściennej. Obraz na płótnie "Lato w Wenecji" w technice druku na płótnie będzie stanowić niezwykle urokliwą ozdobę we wnętrzu Twojego mieszkania. Nieszablonowe użycie kolorów sprawia, że obraz na płótnie "Lato w Wenecji" z powodzeniem ozdobi Twoją sypialnię.
Kolekcja Wenecja, jak i obraz na płótnie "Lato w Wenecji", jest dedykowana dla osób, które szukają wspaniałej dekoracji ściennej. Nowoczesna stylistyka, wysoka jakość oraz artystyczny polot to powody, dla których obrazy na płótnie Wenecja cieszą się tak dużą popularnością. Obraz na płótnie "Lato w Wenecji" należący do tej kategorii stanowi znakomity przykład nowoczesnej sztuki.
Obraz na płótnie "Lato w Wenecji" to dekoracja ścienna dedykowana nie tylko do mieszkań, ale również doskonale sprawdzająca się w biurach i gabinetach lekarskich. Efektowna ozdoba ścienna "Lato w Wenecji" pozwoli podkreślić prestiż restauracji, gabinetu lekarskiego lub przestrzeni handlowej. Wybierając motyw "Lato w Wenecji" w technice Premium Print zyskamy awangardową dekorację, z kolei wydruk na płótnie pozwoli cieszyć się wyrazistymi kolorami dzięki najwyższej jakości druku.