Powiększ


wxh
XXL
<% var discountval = Math.round(100*(discountprice.replace(",",".") - price.replace(",",".") ))/100 %>
Cena:
Przed:
<%- discountprice %>
Cena zawiera VAT
Najniższa cena w ciągu ostatnich 30 dni:
dłuższa, 3-letnia gwarancja na kolory
wzór obrazu na wszystkich bokach
oryginalne włoskie płótno delux
można czyścić wilgotną ściereczką
Masz pytania odnośnie zamówienia?
Zadzwoń

(+48) 71 707 03 46

(od pon. do pt. w godzinach 09.00-15.00)

[email protected]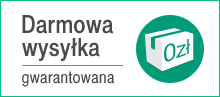 Gwarancja artgeist – zobacz, dlaczego warto nam zaufać:
Wysoka jakość
materiałów
Profesjonalna
obsługa klienta
Ochrona danych
konsumenta
Bezpieczna płatność
online
Szybka i terminowa
dostawa
Aż 30 dni
na zwrot

Obraz "Czerwona łąka"
Niezwykle stylowy obraz na płótnie "Czerwona łąka" to obowiązkowe wyposażenie każdego modnego wnętrza. W obrazie "Czerwona łąka" artysta wykorzystał takie elementy jak natura, kwiaty, rośliny, maki, łąka oraz mak. Dzięki temu powstał interesujący wzór "Czerwona łąka", który łączy w sobie nowoczesny styl z tradycyjną dekoracyjnością. Dominujący kolor w tym obrazie to czerwony. Dla uzyskania lepszego efektu, dekoracja "Czerwona łąka" może zostać zaadaptowana do wnętrz o podobnej kolorystyce. Jednak dla osób chcących pokusić się o odrobinę szaleństwa czerwony wydruk na płótnie "Czerwona łąka" proponujemy połączyć z kontrastowymi barwami w danym wnętrzu.
Warto również wspomnieć o tym, że obraz na płótnie "Czerwona łąka" można zamówić w jednej z kilku technik. "Czerwona łąka" jako obraz w technice Premium Print pozwoli cieszyć się nasyconymi kolorami i ciekawą fakturą. Z kolei obraz "Czerwona łąka" jako wydruk na płótnie to dekoracja na ścianę, która jest dedykowana do nowoczesnych wnętrz. Wysoka jakość wydruku pozwalająca zachować naturalność kolorów sprawi, że ozdoba "Czerwona łąka" stanie się ciekawym akcentem dekoracyjnym każdego pomieszczenia.
Obraz na płótnie "Czerwona łąka", podobnie jak cała kolekcja Maki, to dekoracja na miarę XXI wieku: czerpiąca inspirację z tradycyjnych motywów, ale i dostosowana do nowoczesnych aranżacji wnętrz.