Powiększ
https://www.artgeist.pl/mediacache/catalog/product/cache/0/3/31730/image/653x486/127705ae1849a2df0b2e0af32eddce88/31730_1.jpg

https://www.artgeist.pl/mediacache/catalog/product/cache/0/3/31730/image1/653x486/eaa427faf9e8ac6be56c3edf47a88286/31730_3.jpg


wxh
XXL
<% var discountval = Math.round(100*(discountprice.replace(",",".") - price.replace(",",".") ))/100 %>
Cena:
Przed:
<%- discountprice %>
Cena zawiera VAT
Najniższa cena w ciągu ostatnich 30 dni:
dłuższa, 3-letnia gwarancja na kolory
wzór obrazu na wszystkich bokach
oryginalne włoskie płótno delux
można czyścić wilgotną ściereczką
Masz pytania odnośnie zamówienia?
Zadzwoń

(+48) 71 707 03 46

(od pon. do pt. w godzinach 09.00-15.00)

[email protected]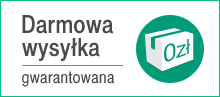 Gwarancja artgeist – zobacz, dlaczego warto nam zaufać:
Wysoka jakość
materiałów
Profesjonalna
obsługa klienta
Ochrona danych
konsumenta
Bezpieczna płatność
online
Szybka i terminowa
dostawa
Aż 30 dni
na zwrot

Obraz na płótnie "Chaos"
Wyjątkowy obraz "Chaos" pomoże odmienić wnętrze Twojego mieszkania. Jeśli jesteś wielbicielem sztuki z motywami takimi jak: abstrakcja, nowoczesny, elegancki oraz fantazja, to dekoracja na ścianę "Chaos" jest dla Ciebie wymarzona. Ciekawa kolekcja obrazów Nowoczesne to nowoczesne, a zarazem stylowe dekoracje. Dzięki obrazowi "Chaos" z tej kolekcji w prosty sposób możesz udekorować swoją sypialnię lub salon ulubionym motywem.
Obraz na płótnie "Chaos" pozwoli Ci uzyskać niesamowity efekt we wnętrzu. Obraz "Chaos" został wydrukowany w najwyższej jakości - dzięki temu cechuje się żywymi, wyrazistymi kolorami. Każdy z obrazów w galerii Artgeist jest dostępny w kilku rozmiarach, dzięki czemu możesz znaleźć idealną dekorację do wymiarów swojej ściany.
Obraz na ścianę "Chaos" można również zamówić w technice Premium Print. Polega ona na nałożeniu bezbarwnego werniksu na wydruk. Dzięki temu wydruk "Chaos" zyskuje połysk i fakturę charakterystyczny dla malarstwa olejnego. Taka wersja obrazu na ścianę "Chaos" będzie idealnie prezentować się w każdym typie wnętrza. Kolekcja obrazów Nowoczesne to wielobarwne, często kilkuczęściowe dekoracje ścienne. Należący do tej kategorii obraz "Chaos" jest oryginalnym przykładem wykorzystania tematu przewodniego całej kolekcji.